DiscoverEU meetup in Split
08_05_2023 / 13:34h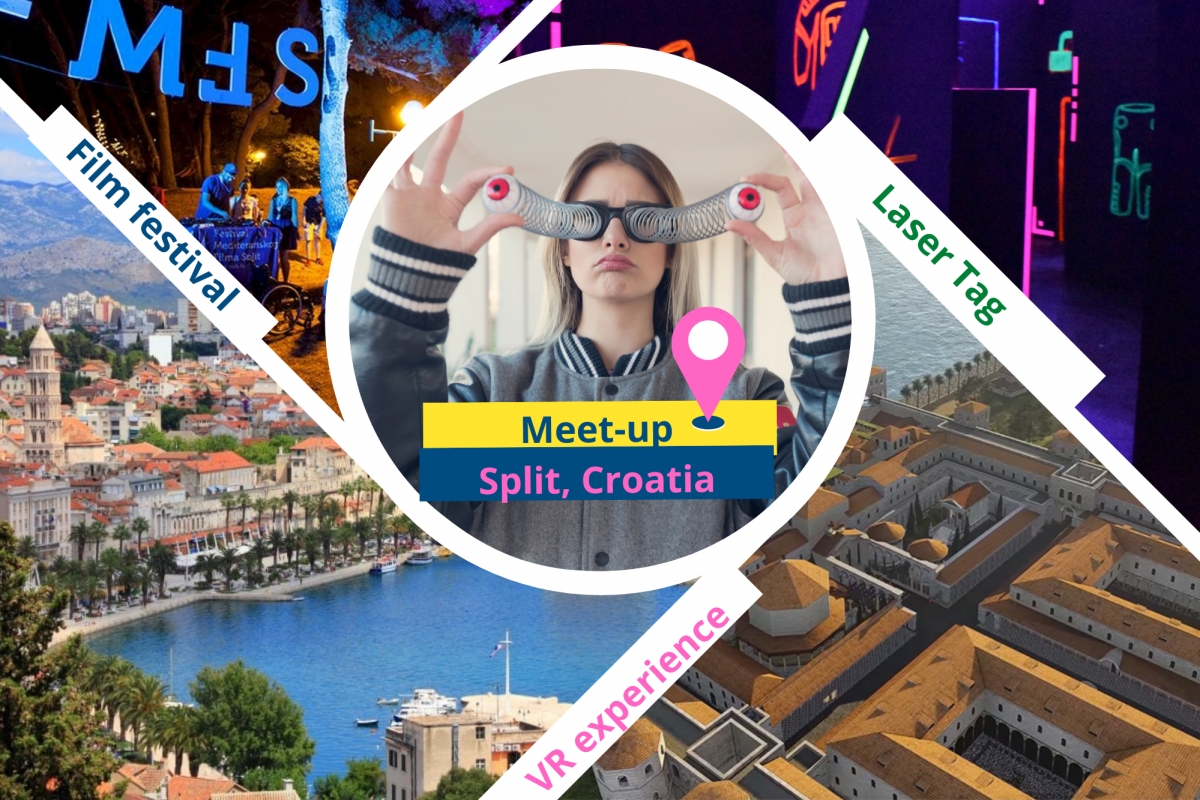 An impressive city and the best Mediterranean movies under the stars.
Hey,
We are so happy that you have the opportunity to spend a part of your trip in a special Mediterranean city with a rich thousand-year history, beautiful locations, crystal clear sea and lots of entertainment. Sounds like an opportunity not to be missed? Exactly!
You will get to know the city that hosts the Ultra Europe festival and will be impressed by the rich history of the city and the story of the palace of the Roman emperor Diocletian, which you will experience through a VR trip. For swimming and sunbathing, you can choose between stone, sandy and pebble beaches. To all this, in the evening, we will add the best new films of the Mediterranean. You will watch them by the sea, under the pines and stars, at the Mediterranean Film Festival Split.
Read more details and fill out the application form, and we'll see you from June 19 to 21 in Split!